Unleash the Power of Your Smile
You Deserve the Confidence to Smile
A smile conveys happiness, friendliness, openness, and approachability. It signifies confidence. Plus, it's contagious—when you smile at someone, most likely, they will smile back. Something so powerful and communicative deserves the highest quality care available. At the dental practice of Timothy R. Raborn, DDS, we respect the power of the smile.
Achieve the Healthy, Beautiful Smile You Never Thought Possible
Whether you simply need routine cleanings or more complex dental care, such as a full-mouth rehabilitation, our team works hard to help you achieve optimal dental health and a picture-perfect smile. As the leading dentist in the area, each of our services is tailored to you, which only makes sense, because your smile is one-of-a-kind. We work with patients of all ages in Baton Rouge and Central City, LA, and the surrounding areas.
The Dental Team
You Can Trust
State-of-the-Art Dental Care
Utilizing the latest technology, we offer a wide range of general and cosmetic dental services for our patients. From pediatric dental care, crowns and bridges, and teeth whitening to adult braces, BOTOX®, and JUVÉDERM®, we address a wide range of dental concerns. Our mission is to make treatment as comfortable as possible, so you enjoy coming to our office. That helps us ensure your healthy, beautiful smile for life!
Appointments
We are currently accepting new patients! Please call 225-261-3360 to schedule an appointment. If for any reason you are unable to make your scheduled appointment time, please call us at least three days before your appointment to reschedule.
Insurance
We accept most dental insurance plans, and our staff will help make sure you get your dental benefits. We will also file insurance claims on your behalf. However, please keep in mind that you are responsible for any amounts not covered by your insurance company. We do not perform services based on what the insurance company will cover, but rather based on your unique dental needs.
What to Bring to Your
Initial Appointment
• Insurance Information/Card
• Photo Identification
• Any medical records pertaining to your visit
Please arrive at least 15 minutes before your scheduled appointment time to fill out the necessary paperwork.
Payment
Payment, including any copayments or deductibles, is expected at the time services are rendered, unless other arrangements have been made. For your convenience, we accept cash, check, most major credit cards, CareCredit, and the Sunbit.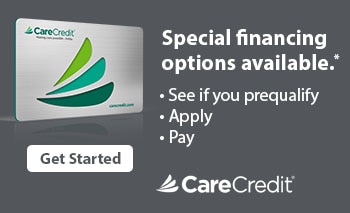 Some before and after photos of our patents and their new smiles!
Make an Appointment for a Smile You Love
For more information about our practice, or to schedule an appointment, contact us today at 225-261-3360. We look forward to being the dental care provider you trust for yourself and your family!
Hours
Monday: 8:30 AM – 5:30 PM
Tuesday: 7:00 AM – 3:00 PM
Wednesday: 8:30 AM – 5:30 PM
Thursday: 7:00 AM – 3:00 PM
Friday: 8:00 AM – 12:30 PM